一个女人一天中的10小时A woman of 10 hours a day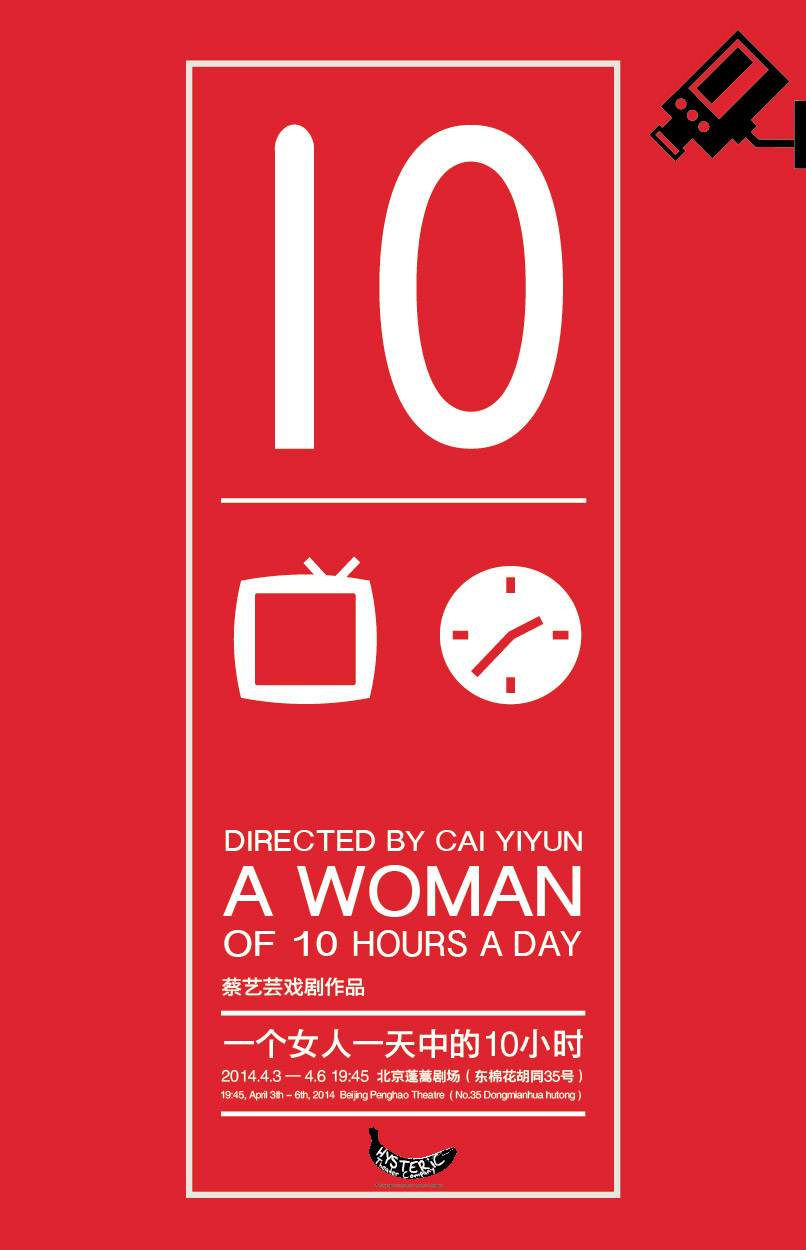 作品介绍:
上午8点,安娜卡列尼娜等着情人的电话
正午12点,伊莉莎揭开丈夫的面纱,现出的却是一部机器
下午1点,海达高布乐举起了枪,却在电话响起的那一刻逃离
下午4点,朱丽小姐上了陌生人的床
傍晚6点,娜拉登上远行的列车,镜中人已不再是自己
寻找是一个人的空镜头,生命是一只倒挂的钟表,爱情是一台冰冷的监视器,未来是一把锋利的剪刀……
这是女人的一生
这是一生中的10小时
导演阐述:
《一个女人一天中的10小时》 以文本拼贴的方式在舞台上呈现不同个女人一生中的重要时刻,她们是娜拉、安娜、朱莉、伊丽莎或海达高布乐……其实,她们也是同一个人。编导用现场影像和女人互动,打破舞台的第四堵墙,在现实与虚构的交织中,勾勒出一个女人完整而复杂的内心世界。
这将会是一个非常前卫的作品,舞台被分割成两个部分:"女人与男人的世界"、"女人的自我世界"。监视器和时钟、浴缸与水流,这些关键性的物件和元素呈现在舞台上,暗示了时间的流逝和生命中那些不可逆转的时刻。这是一个关于女性觉醒的故事,易卜生笔下的"罗拉"虽然出走了,但是现代女性,依然没有找到自己的方向。
注:文本改编自《玩偶之家》、《海达高布乐》、《朱丽小姐》、《安娜卡列尼娜》、《三姐妹》、《群鬼》、《开放夫妻》等。
 
 
主创团队:
制作:高山、肖竞
导演:蔡艺芸
戏剧构作:蔡艺芸/冯瀚辰
表演:阮思航/陈星池
声音/音乐:冯昊
舞美:宋迪
灯光:苗春雨
服装:章月儿
多媒体:徐显明/汪圆清
设计:郑邦谦
出品:歇斯底里剧团
 
 
   
 
 
 
 
A woman of 10 hours a day
Introduction of works:
8:00, Anna Karenina was waiting lover's phone
12:00, when Eliza lifted the veil of her husband, emerged in front of her is a machine
13:00, Hedda Gabler raised his gun, but he suddenly fled at the moment the phone rang
16:00, Miss Julie was lying in a stranger's bed
18:00, Nora boarded the long-term train journey, but she found the person in the mirror was no longer herself.
"Looking forward" is an empty lens of one's own. "Life" is a watch upside down. "Love" is a cold monitor. "Future" is a sharp pair of scissors ......
This is a woman's life
These are 10 hours in her life.
Director explained :
The play using the expression of text collage, presents the important moments in different women's life on stage. They are Nora , Anna , Julie , Eliza or Hedda Gabler ...... In fact, they are the same person. Choreographer and women interact with the live video. Breaking the fourth wall of the stage, intertwining reality and fiction, it outlines the complete and complex inner world of a woman.
This will be a very avant-garde works, the stage is divided into two sections: "Women and men in the world", " a woman's self-world." Monitor and clock, bathtub and flowing water, these key objects and elements presented on the stage, suggest that the passage of time and irreversible moments in the life. This story is about the awakening of women. "Nora" in Ibsen's story had been away from home, but modern women still have not yet found their own direction.

Creative team:
Production: Gao Shan, Xiao Jing
Director/ Choreography: Cai Yiyun
Dramatic construct: Cai Yiyun、Feng Hanchen
Performances: Ruan Sihang、Yan Lizhong
Sound/Music: Feng Hao
Choreography: Song Di
Lighting :Miao Chunyu
Design: Zheng Bangqian
Multimedia: Xu Xianming、Wang Yuanqing
Publisher : Hysteria theater

舞美设计图: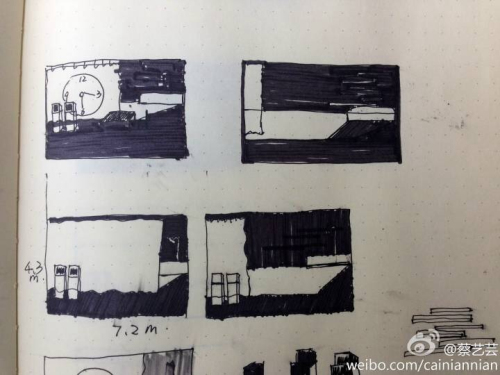 剧照